Puppies
** PUPPIES HAVE ARRIVED**
A beautiful healthy litter of 7 puppies has arrived. 3 boys and 4 girls.
Mum and babies all doing great.
** ALL PUPPIES ARE CURRENTLY SPOKEN FOR **
Sire is - 'Oakley' Aust CH Tobenlee I Can See Clearly Now'
Hips 3/4 Elbows 0/0
https://www.dogzonline.com.au/breeds/profile.asp?dog=119633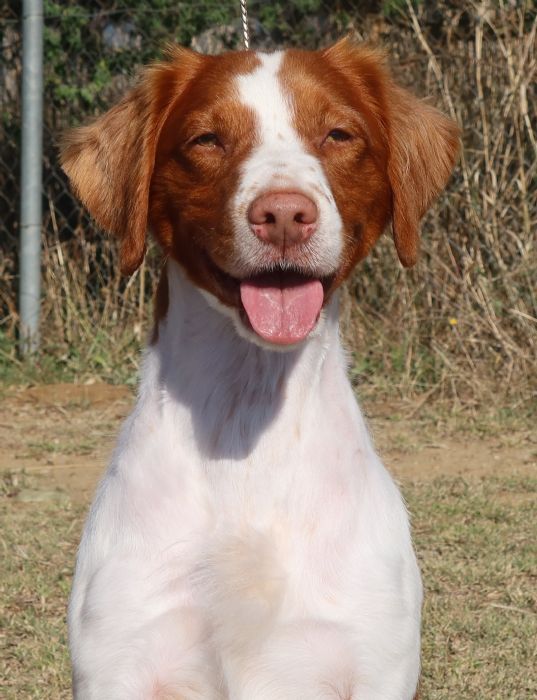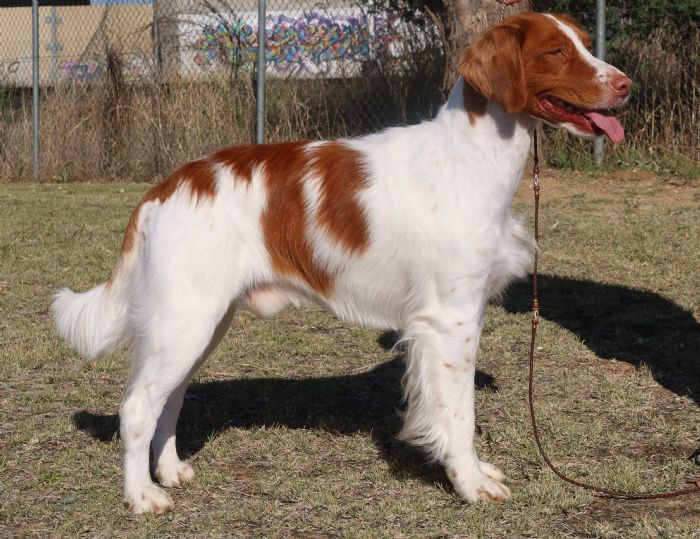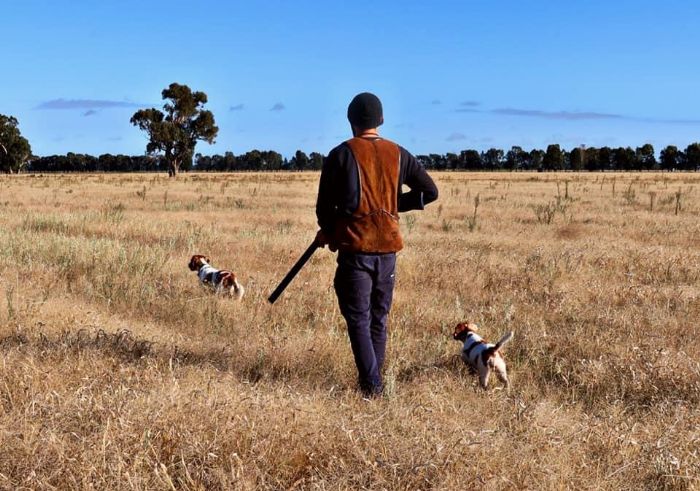 Oakley is a gorgeous Brittany with a beautiful nature. He is a full brother (littermate) to our very own Jimmy.
He lives in a loving home in rural Vic with his best mate a cute Border Collie named 'Ziggy'.
When not at home relaxing with mum and dad sharing cuddes on the couch, he enjoys river/bush walks, hunting days with dad and strutting his stuff in the show ring.
Dam is - 'Josie' Aust CH Kirinbell Style N Grace ET
Hips 2/2 Elbows 0/0
https://www.dogzonline.com.au/breeds/profile.asp?dog=111975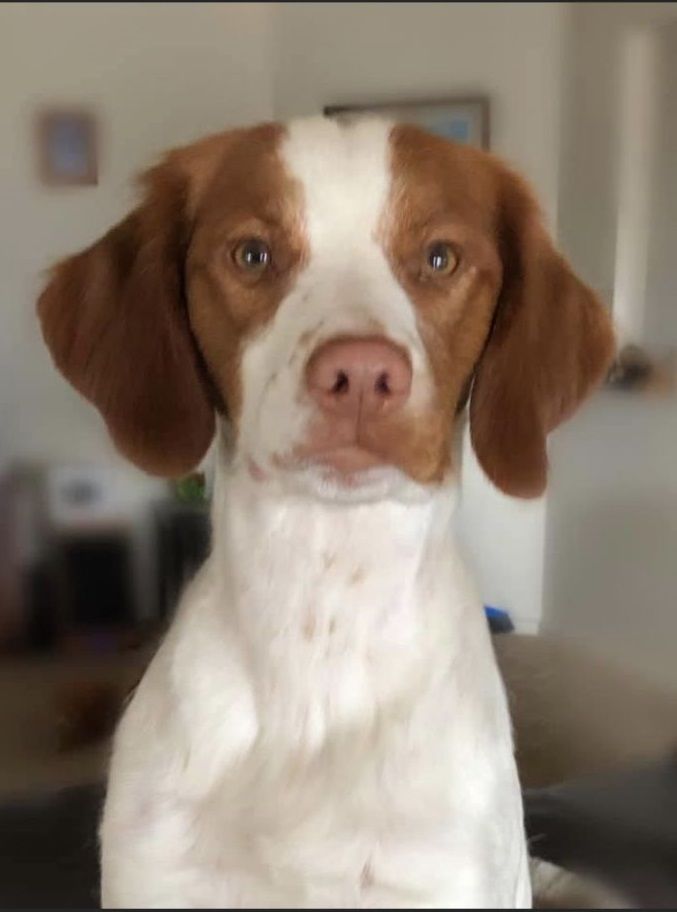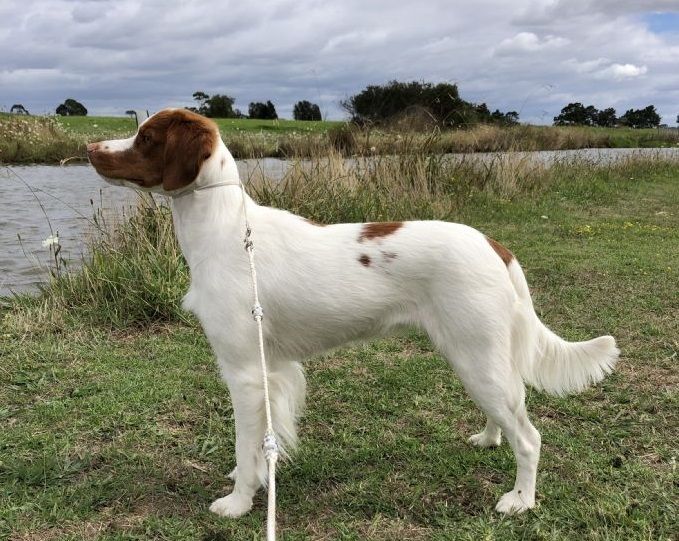 Our very own special girl Josie. She posesses a sweet fun loving nature. Always on the go, loves to run and play. She loves chasing birds and lizards around our garden, but when inside also loves to snuggle up beside us on the bed or couch. She has been awarded her Australian Champion show title, her Edurance Title and is working towards her future obedience titles.
**ALL PUPPIES ARE CURRENTLY SPOKEN FOR **
***************************************
Puppies sometimes available to approved homes.
As part of selecting our prospective buyers, you will be asked to complete a detailed questionnaire, so that we can ascertain more about you and whether you may be a suitable owner for one of our future Brittany puppies.
Our dogs are an integral part of our family, they share our home with us and our day to day lives, going for walks, drives, holidays etc or simply lounging on the couch inside with us and the family cat Mia.
We attend our local dog school on weekends with them and occasional outings to shows, obedience, rally and endurance trials.
We aim to ensure excellent bloodlines - with correct type, soundness and temperament being of utmost importance.
Our dogs Jimmy and Josie have been extensively health tested. Their hip and elbows have been xrayed and officially scored by a certified veterinarian. Their hearts cleared of any defects by a veterinary cardiac specialist. Also their eyes tested clear of defects by veterinarary opthamologist. We possess all of theses certificates.
We only breed pups occasionally and when we do the pups are raised inside the home, not out in a shed/yard, where they have been well loved and well socialized, experiencing all the fun of family life - to produce puppies with beautiful temperament, type and soundness.
Puppies will go to their new forever homes at @8 weeks, vaccinated, wormed, vet checked, microchipped and limited registered papers (not for breeding/show ) with DogsVic.
Limited registered means you can still compete with your pup in plenty of fun disciplines such as obedience, rally, agility and endurance competitons, just not breed from/show him or her. As we ask that all our new owners are responsible pet owners and DESEX their pup when they are of mature age, limited registraton is not an issue to you as you obviously will not be breeding/showing a desexed pup.
New owners will also be supplied with a comprehensive puppy pack - including a handbook full of lots of helpful information about your puppy and its care, some food to get started, a toy and a blanket (with mum and littermates scent on it ) to help them settle in to their new homes.
Interstate transport can be arranged at buyer's expense.
All enquiries are welcome.
We endeavour to provide a lifetime of support to all owners of our Delatite puppies.